Find hotel deals, things to do, restaurants and more for your Sanibel Island or Captiva Island Vacation
Sanibel Island & Captiva Island, Florida are the perfect choice for your vacation whether you are looking for a romantic getaway, a family trip or a nature vacation.
We have information on Sanibel Island Hotels, Captiva Island Hotels, hotels and resorts deals, local restaurants, local shopping, and lots of fun things to do.
Get the inside scoop on Captiva and Sanibel Island's best beaches, fishing, shelling, nature tours, bird watching, golf and tennis, arts and entertainment, where to rent bikes, where locals dine and so much more.
Our islands provide for the perfect vacations. Enjoy 15 miles of unspoiled beaches, 25 miles of bike paths, 50 types of fish, 230 types of birds, 250 kinds of shells and 0 stop lights.
When you arrive on Sanibel Island, be sure to stop by the Sanibel-Captiva Chamber of Commerce, your trusted source for local tourist information. Talk to our knowledgeable travel specialists 365 days a year from 9 am to 5 pm.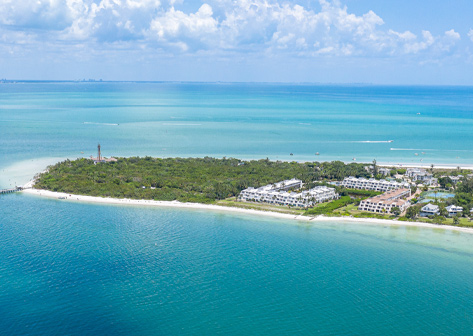 Sanibel Island & Captiva Island
Real Estate
Ready to move to paradise? Here is an extensive list of trusted residential realtors who can assist you with finding Sanibel Island real estate or Captiva Island real estate. With valuable local knowledge, a realtor is key in helping you find the right home or condo on Sanibel Island or Captiva.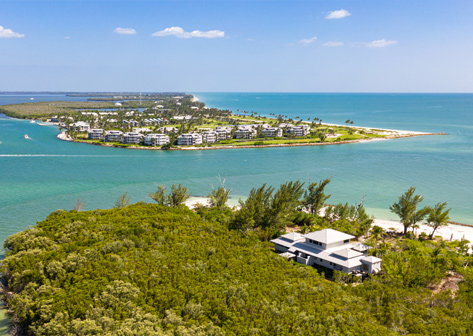 Sanibel Island & Captiva Island
Lodging
Visit Sanibel Island and Captiva Island Lodging for a complete list of Chamber of Commerce resorts, hotels, small inns, and condominium lodgings with amenities and locations that are right for you. Choose from beachfront, near beach, bayside or off-island locations.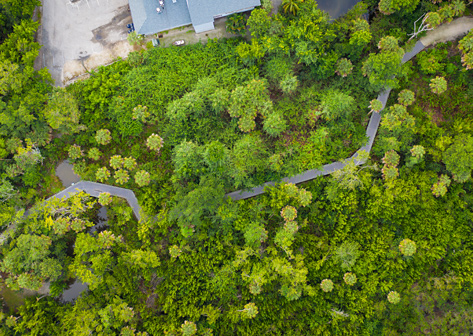 Sanibel Island & Captiva Island
Things To Do
Learn about the many things to do on Sanibel Island and Captiva Island, including our beaches, our Sanibel Island, Florida nature preserve: Ding Darling Wildlife Refuge. Outdoor activities including biking, shelling, fishing, bird watching, boating, golfing, and snorkeling just to name a few. Sanibel Island also features cultural offerings in the area of theatre, arts and live music.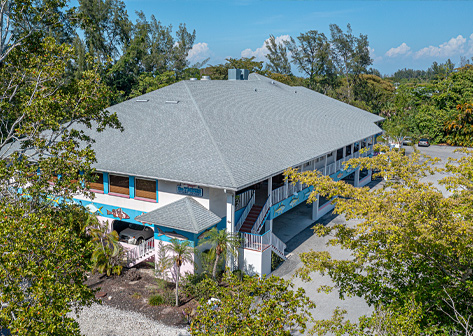 Sanibel Island & Captiva Island
Restaurants
Got a hankering for American, Italian, or French food? Or maybe, you'd like to have an appetizer beach side and watch the sunset? Or perhaps just sit back, relax and listen to some jazz … we have it all. Click here for our Sanibel restaurants and Captiva restaurants directory. Looking to bring your pet along you while you dine, check out our pet friendly dining options.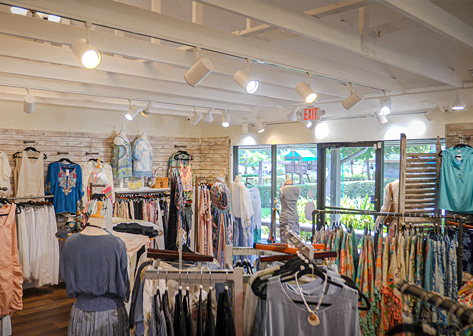 Sanibel Island & Captiva Island
Shopping
Sanibel Island offers quaint & friendly shopping. Enjoy a broad array of retail businesses on the islands, we are sure to have what you need. Looking for a pharmacy, book store, new swim suit or sunglasses? Check out our online directory of Sanibel-Captiva Chamber Business Members to find the retailer to meet your needs.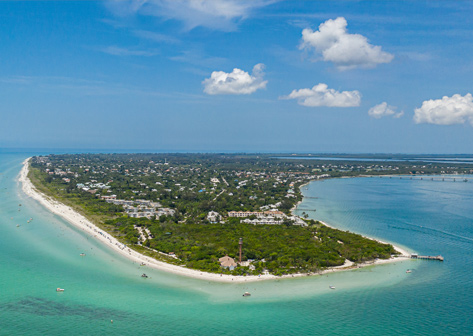 Our Location
Our islands are located west of Fort Myers, Florida. Fort Myers is located just north of Naples & south of Tampa with over 15 miles of beautiful, Florida beaches. View a map showing our Chamber of Commerce location and directions.
Discover paradise for yourself. Be sure to stop by the Sanibel & Captiva Chamber of Commerce Visitor Center when you arrive. We are located immediately over the causeway. We have brochures and information on the many things to see and do while staying on our beautiful islands.
Sanibel Island is 1 of the "Top 10 Best Florida Beach Towns" according to USA Today and our Visitor's Center was named the #1 attraction by Trip Advisor for Sanibel Florida. Frommer's Travel Guide ranked Sanibel Island a #1 top tourist destination. And the list just goes on and on… See for yourself.
Come visit us and find out why our barrier islands are the perfect choices for your vacation whether you are looking for a romantic getaway, a family trip, or a nature vacation.

Sanibel Island & Captiva Island
Awards
Sanibel Island and Captiva Island have received many awards over the past several years from some of the most respected national organizations in the country.
View our current list of Sanibel Island and Captiva Island superlatives.