Where to Stay – Lodging
ON Sanibel & Captiva Islands
Sanibel Island Hotels and Captiva Island Hotels and Lodging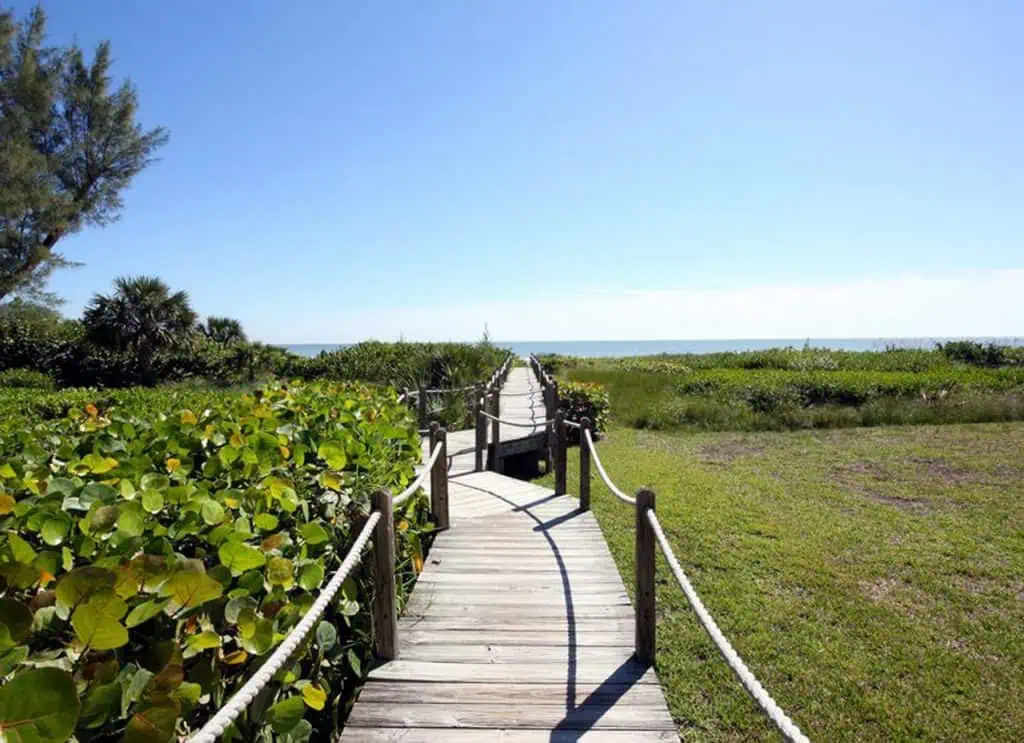 Sanibel Island & Captiva Island
Lodging
Looking for information on Sanibel Island Hotels or Captiva Hotels? Our Sanibel and Captiva official visitor site has hotel deals, hotel and resorts location info, web cams, weather & more.
Sanibel Island Hotels and Captiva Island hotels and accommodations are known to have friendly staff that can assist you with all your vacation needs.  Some of Sanibel Island and Captiva Island properties are beachfront and have been newly renovated.  They offer excellent amenities and services listed and so much more:
Direct beach access
Easy and free parking
Restaurants at most hotels and resorts
Beachside views hotel dining
On-site fitness centers and water sport rentals
Tennis and pickle ball courts
Tiki bars poolside
Live entertainment nightly
Complimentary beach chairs and towels
Butterfly and botanical gardens
If you need special equipment, such as a wheelchair, baby supplies, or beach rentals, the hotel staff can assist you where you are staying.
There is so much to see and do while visiting our islands. With 15 miles of beaches, 22 miles of bike paths, 50 kinds of fish and 220 kinds of shells, you are sure to find something that peaks your interest. Check out some of the fun things to do on Sanibel and Captiva.
ISLAND FUN FACT:  Did you know that hotels on Sanibel and Captiva can't be taller than the tallest tree? It is one of the many wonderful things we love about our islands. No skyscrapers blocking your view of the natural beauty that surrounds us.
Our islands are very eco-friendly.  Many hotels recommend using your bath towels more than one day to help reduce water usage.  We have hotels that are considered "green" from an environmental standpoint. We work diligently to keep our islands beautiful for visitors to enjoy when they return year after year.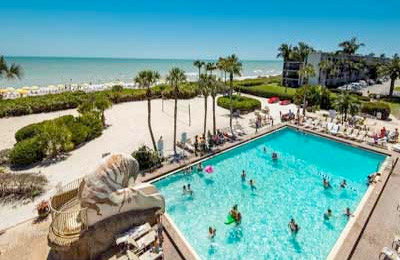 Sanibel Island Vacation Rentals
Captiva Rentals
With over 50 vacation condo rental companies and vacation home rental companies serving Sanibel and Captiva visitors, you're sure to find the vacation condo or vacation home to meet your needs. Enjoy being away from your residence, but having all the perks when you rent a condo or home that has a fully equipped kitchen, spacious seating and lounging areas.
Typically vacation condos rent from Saturday to Saturday and homes rent monthly. Inquire with your vacation rental company to find the best accommodations to fit your needs. Learn more about vacation condo and home rentals here.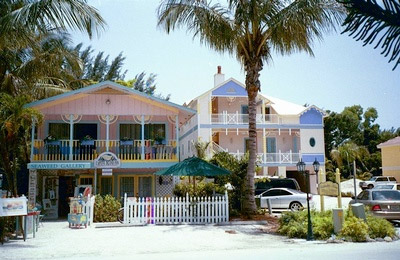 Sanibel Island & Captiva Island
Cottages and Small Inns
With over 30 Captiva Island and Sanibel Island cottages and inns, you are sure to find that special place that fits your needs. You will find beachfront cottages with expansive shelling beaches; laid-back inns with hammocks and butterfly gardens; accommodations with amenities such as Wi-Fi, free breakfasts, free bicycle usage and so much more.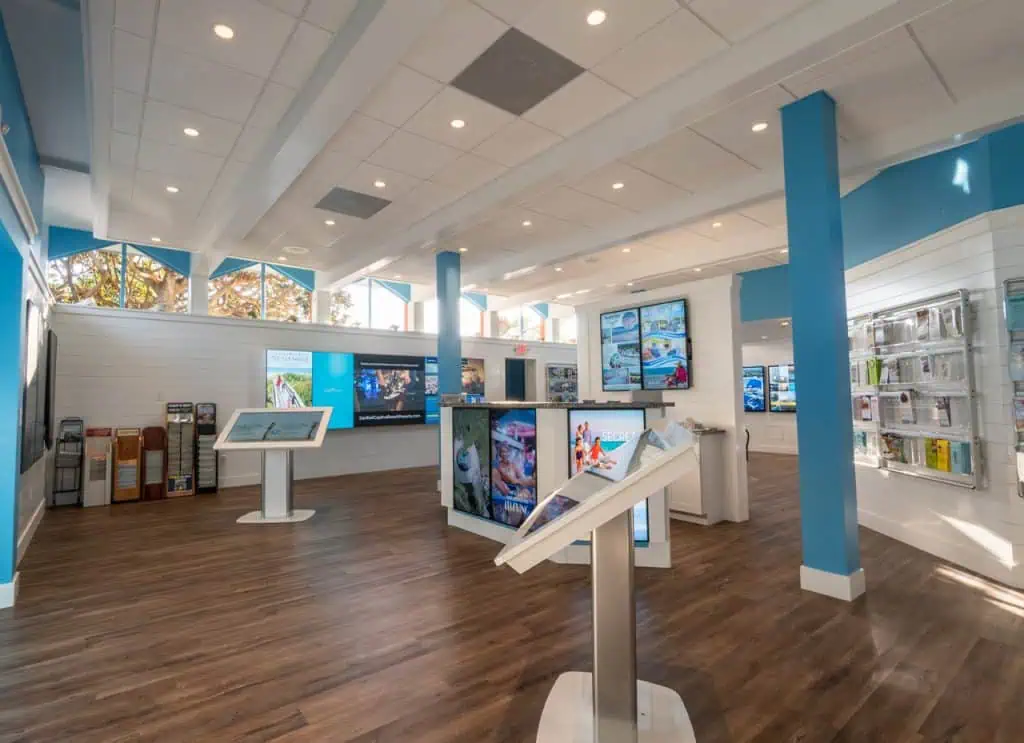 Sanibel Island & Captiva Island

Visitor Center at the Chamber of Commerce
If you need help with finding a sanibel island hotel or resort, be sure to stop by the Sanibel and Captiva Islands Chamber of Commerce Visitor Center and one of our friendly staff will be happy to assist you. Here are some things you may need to know while visiting our beautiful islands or check out our Official Visitors Guide.
The Sanibel and Captiva Islands Chamber of Commerce Visitor Center has been ranked #1 attraction on Sanibel Island by Trip Advisor.  You will learn about all the attractions to see and activities to do on your next visit to Sanibel and Captiva Islands.